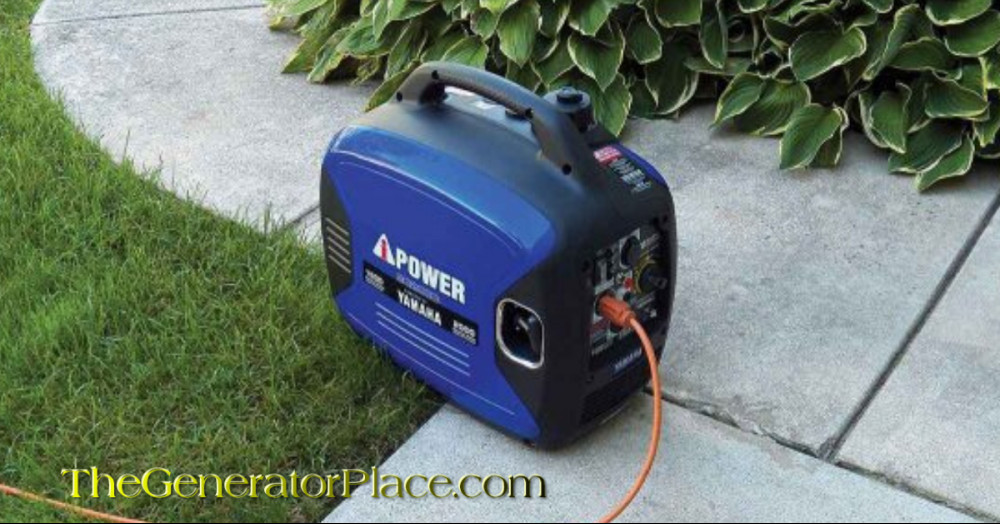 Have you ever been on a camping trip and wished for a more comfortable experience? Or went on a picnic hoping you could have brought the electric barbeque grill only if there was a smooth supply. The answer to all this is Yamaha A-iPower SC2000i. This is a portable inverter generator that will light up the area on your camping trips and keep your electric barbeque grill running.
One of the primary reasons people use inverter generators is to get a power supply during outages and keep their appliances running. However, a portable inverter generator allows you to carry it anywhere around as well. 
You can pack one for your camping and picnic trips or plant it anywhere around the house. The compact design and lightweight make it perfect for its use as well. Let's have a look at all the features it has to offer.
Features
Portable & Lightweight
This generator is an ideal option when you are thinking of a power source for recreational purposes. The compact and closed design is an advantage over the traditional generator because they are open frame. Moreover, the design is modern that makes it the perfect resource for outdoor power supply.
Dimensions of the generator are 21 x 12.5 x 19 inches making it compact and easy to store. The generator is lightweight and weighs just 46 pounds. The lightweight makes it portable and easy to carry on camping trips and picnics. The generator is also equipped with a handle that makes it easy to be carried by a single person.
Light Indicators, Fuel Gauge and Automatic shut off
One of the significant features of this portable generator is the indicator lights that notify whenever there are low oil levels or even when the generator is overloaded.
There is also an automatic low oil shut off so you can use it without worrying. Moreover, the circuit breaker protects your generator from overload as well.
The built-in fuel gauge allows you to check the gas levels anytime, anywhere, really quickly.
Manual And Accessories
A-iPower SC2000i is equipped with a user's manual to guide you through the whole process of setting the generator up. It also has a detailed solution to all the problems you might encounter with it. Also, it enlists the queries one may have to tackle.
The accessories along with the generator include RV adaptor, funnel, and dual port USB adapter.
Eco Mode
The generator comes with an eco-mode that allows you to turn the generator at an rpm that will only provide enough power that is demanded. Due to this, the generator will turn from a higher rpm to a lower one, which will run your generator longer.
Noise Level
The noise level for Yamaha is 51db, which is better than most. Some people prefer the peace of mind and quieter generators and opt for them. However, the noise level is bearable, and if you are outdoors, the noise level isn't a big problem.
Run Time
A-iPower SC2000i is equipped with a four-stroke engine by Yahama. The engine is 79 cc and delivers an average power of 1600 Watts and peak power of 2000 watts. The parallel kit allows you to connect the generator to another unit to double the power supply as well.
The fuel capacity of the inverter generator is 1.1 gallons, and at full fuel, it can run for 7 hours straight at 50% load. Moreover, it produces a clean sine wave that protects all your sensitive appliances.
Warranty
For two years, you don't need to worry about any repairs or damages. The A-iPower SC2000i comes with a warranty, but the warranty may not be for all parts.
Emissions
A-iPower SC2000i generator is available in all 50 states of the USA, including California. Moreover, it is EPA approved as well as CARB compliant making it a great choice.
Pros
Yamaha Engine.
Fuel Efficient. 
Lightweight.
Inverter.
Includes an RV adapter
The price is affordable.
Includes multiple accessories.
Cons
Considered to have a low run time.
No data center.
No electric start.
Noise may be too much for some people.
What Do The Customers Think?
The customers have reviewed that this generator has lower noise levels comparatively. Also, when this generator is kept in the park, the noise levels are bearable.
Customers have mentioned that this can charge a battery, take on a mini-fridge, charging mobiles and laptops and a 50 inch TV Wifi too. They have beautiful packaging. The engineering of the product is excellent and claims to be well built for the price.
The customer care is quite responsive and caring as well.  What customers have complained about is missing valve cover bolt and leaking oil, so make sure you check your generator when it arrives. Otherwise, the generator has great reviews, and customers are satisfied.
FAQs
Is there any significant difference between sua2000i and sc2000i?
SC2000i has a Yamaha engine while SUA2000i has an engine from the company Senci which is just as reliable.
Can this power generator run a home refrigerator?
You can only do this if you disable the defrost, which consumes the most energy. Modern Refrigerators can be run on this generator, only if they are converted to a lower energy-consuming mode. 
You can also use a Kill O Watt Meter to check the alternative power supply and adjust accordingly.
Is this made in China?
All parts are made in China.
The Verdict
Overall, we think this portable generator is excellent in this price range. The features are fantastic, allowing bearable noise levels, about 13 amps to light up your appliances, and mostly the lightweight and portability that make it a piece of ideal equipment during camping trips. 
The compact design is what distinguishes it from other generators keeping the design sleek and stylish as well.
We think it would make a great choice when choosing a portable inverter generator.