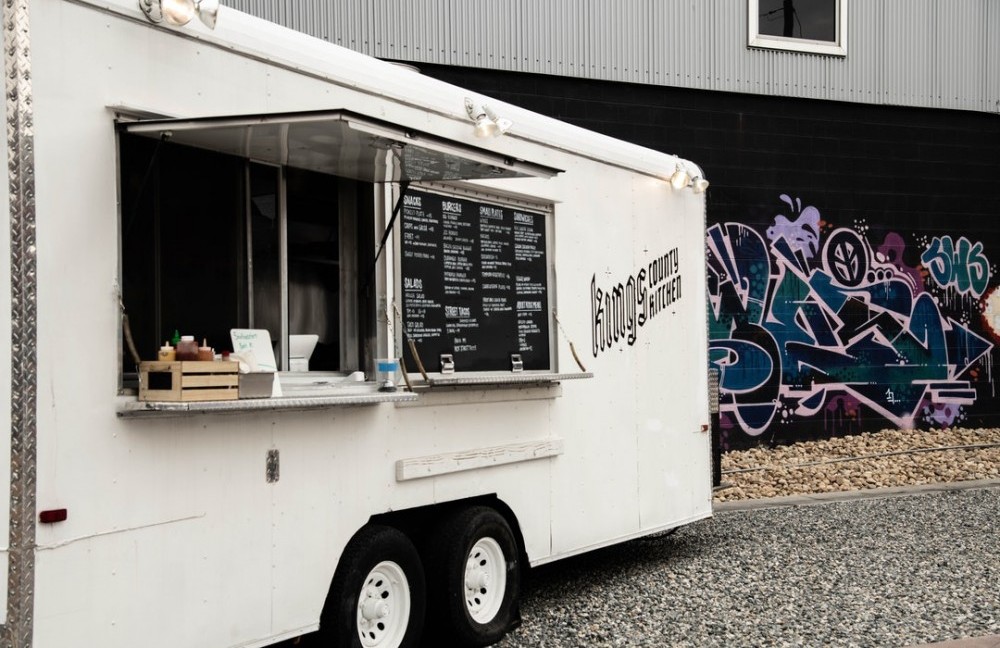 Do you need an inverter generator for your RV or food truck? Are you after something that can power up everything in the RV or food truck? Then you must be looking at the largest inverter generators that can not only run your RV or food truck but is also cost effective and portable.
The truth is… there are quite a few inverter generators out there. However, finding the best and largest inverter generator can be an issue because there are so few big ones in the market. As a consumer, you should also look for something that is cost effective and suitable for your usage.
So, here are some of the largest inverter generators that can serve your RV or food truck best.
1. Honda EU7000is – 5500 Watt Electric Start Portable Inverter Generator
The Honda EU7000is is designed for heavy use and is also known as one of the most reliable inverter generators on the market with a steady output of 5500 watts. It can run larger appliances that require heavy cranking amps to start. This is one of the most popular inverter generators for use in  RV's  or food trucks because it can effectively run heaters, ovens, and other motorized equipment.
The EU7000is uses a steel tubing frame for sound insulation which is one of the reason its so quiet. It also uses a GX390EFI engine which is highly reliable and indestructible. With these two main features, there is no question that the Honda EU7000is can supply power to your RV or food truck.
The EU7000is has low gas consumption, a 5.1 gallon gas tank, and a run time of 6.5 hours. Its noise level is at 60 decibels which is lower than an average speaking voice. At 25% load, the noise level drops to 52 decibels which can be compared to a whispering voice. This type of inverter is perfect for  RVs and food trucks because you will barely hear it run and is perfect for outdoor activites where noise reduction is required.
 The EU7000is is a heavy generator as it uses steel for the covering and sound insulation. It has two large wheels, and solid fold-down handles for portability. So, if you want a quiet, efficient and premium quality inverter generator, the Honda EU7000is is the best choice.   
2. Champion 100519 – 5000 Watt Digital Hybrid Open-Frame Inverter Generator w/ Quiet Technology
The Champion 100519 is a portable digital hybrid open-frame inverter generator with a 5000-watt capacity. It is 20% lighter than a traditional 5000-watt generator which is ideal for your RV or food truck as it can save you from carrying too much weight.
The Champion uses a quiet technology digital inverter which reduces the noise level when the generator is operating . Its volume can be compared to a vacuum cleaner. With this innovative feature, you can be at peace while relaxing inside your RV. Its 301cc engine can supply 6250 starting watts, 5000 running watts, a 4 gallon tank, and can run for 12.5 hours at 25% load.  
This type of inverter generator uses a Cold Start Technology which enables the engine to start quickly in cold weather. The Champion 100519 holds 1.2 quarts of oil with a low oil shutdown sensor and quick drain oil tube for easy and convenient changing.  Rest assured, your electronics can also be safely used with this hybrid as it produces clean power and less than 3% THD.
Moreover, the quick touch panel will enable you to quickly access the control, while the economy mode can monitor consumption to decrease electrical load which can provide quiet operation, longer engine life and reduce fuel usage. The Champion also features 120/240 volts 30A locking outlet, four 120 volts 20A GFCI protected household outlets and a 12 volt DC automatic style outlet with a USB adapter and charging cables. With this handy feature, you can plug in most of your appliances and devices in your RV or food truck.
One great thing about this inverter generator is that it offers a three-year limited warranty and free lifetime technical support! There is no question that the Champion 100519 is worth your consideration.
This generator is a very good value and has a mid-range cost.
3. Briggs & Stratton Q6500 – 5000 Watt Quiet Power™ Series Portable Inverter Generator
The Briggs & Stratton Q6500 inverter generator is another choice that you should consider if the purpose is to power up your RV or food truck. It is a high powered inverter generator with 6500 starting watts and 5000 watts continuous power.   One best thing about the Briggs inverter generator is the 5-gallon gas tank that will keep it running for 14 hours at 25% load. With the fuel gauge and power usage meter, you can quickly tell how much gas has been consumed.
The Q6500 uses an inverter technology that provides clean and stable electricity with a total harmonic distortion of 3-6%. (This is what we liked the most) It has an inverter system that automatically adjusts the speed of the engine based on the power output. In addition to cost effectiveness, the Briggs is a quiet generator with a noise level of 66 decibels at 25% load.
The Briggs is a portable generator that weighs 128 pounds with a suitcase-style telescoping handle and rugged wheels which are designed for easy portability. It also features an automatic voltage regulator, a low oil shutdown and overload protected outlets which will ensure your appliances are safe and will also prevent damage to the generator during a power overload.
This inverter generator does not feature an electric start. However, it is the most affordable of the three and relatively quiet. 
As discussed there are many good choices on the market for the largest inverter generators for RVs and Food Trucks and the three mentioned above are all good choices.